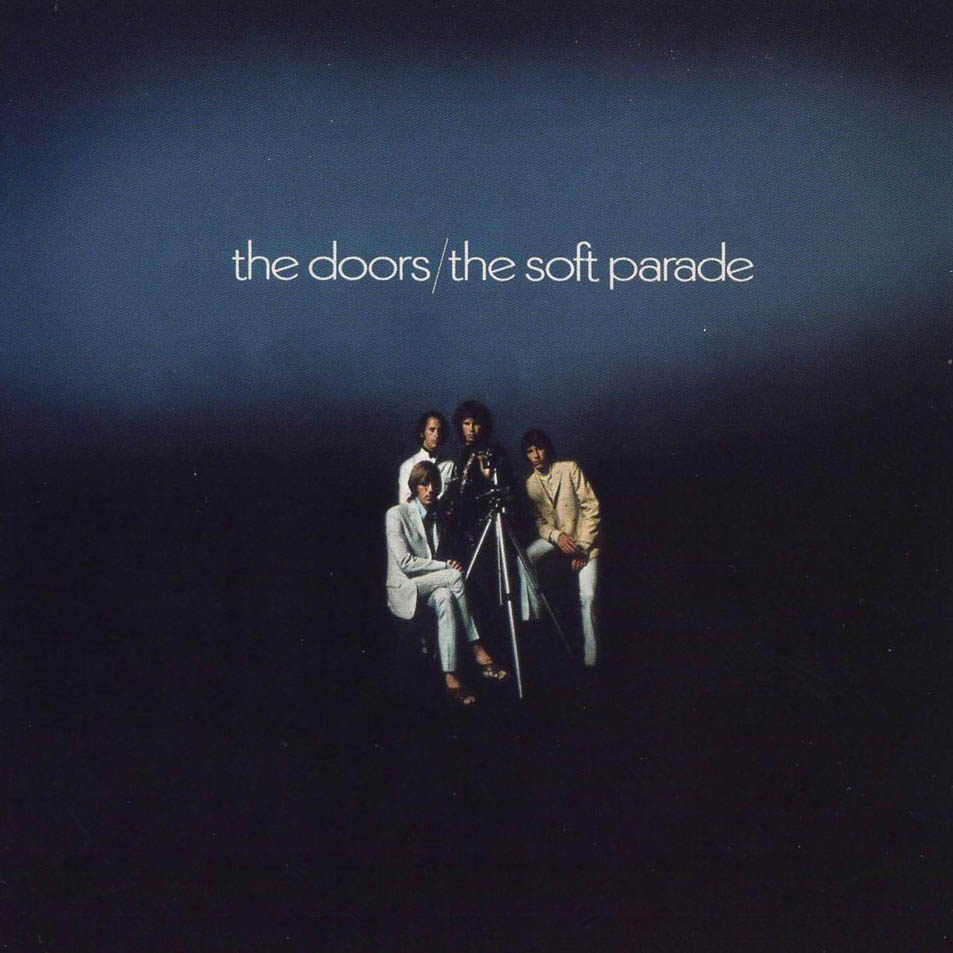 A juzgar por la participación de sus temas en colecciones de grandes éxitos de The Doors, seguro se trata de un disco para fanáticos como yo que encuentro su marcada incursión en orquestación emocionante y elegantísima. Y si, es un valor creativo que lo hace hace especial entre sus hermanos y entre otros álbumes de la música popular.
En la mitad del viaje se les escucha felices en su dinámica clásica (entre las rockeras Shaman's Blues y Easy Ride), pero el valor agregado está al inicio con Tell All the People y la poderosa Touch Me, y al final con Runnin' Blue y Whisful Sinful, donde aparecen las novedades sonoras. En esos 4 cortes orquestados se escuchan una serie de cuerdas, percusión y sobre todo de cobres totalmente inesperados y majestuosamente involucrados en la lógica del legendario cuarteto.
The Soft Parade has now begun
Listen to the engines hum
People out to have some fun
A cobra on my left
Leopard on my right, yeah
Claro, para el cierre mantienen por lo alto uno de sus sellos personales: un temazo que ronda los diez minutos de duración y que en este caso da nombre al disco y al concepto. Entonces, puede que se les haya pasado desapercibido por mucho años pero The Soft Parade es un ejercicio que deja a los Doors muy bien parados como compositores pues además de ser música que funciona para el consumidor de psicodelia sesentera, también funciona para un viaje en carro con toda la familia. Me encanta.
Feliz aniversario!